St Augustine's Seminary Library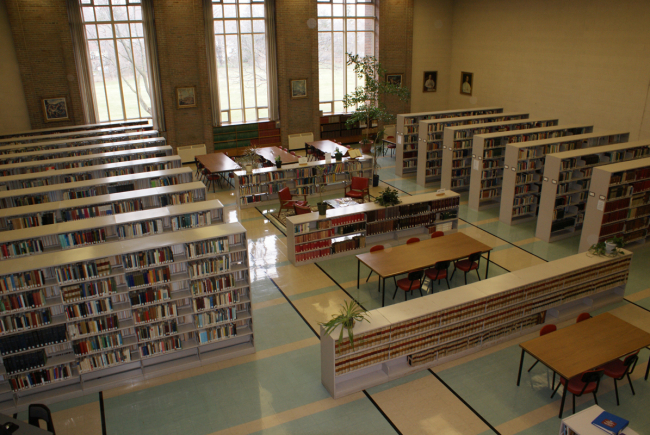 Contact
Location
2661 Kingston Road
Toronto, Ontario M1M 1M3
About
The mandate of the library is to support all of the academic programs offered by the Seminary to fulfill its mission of preparing candidates for (archdiocesan or) ministerial priesthood in the Roman Catholic tradition. It also supports the training of the laity for leadership in other ministries.  St Augustine's, geographically, is the closest theological library to the U of T's Scarborough campus.
Collection Strengths
Special collections include Homiletics, Cannon Law, and Child and Youth Ministry. 
Its more than 47,000 volumes are strong in Roman Catholic theology, with an emphasis on resources for ministry. This includes books, periodicals, DVDs, AV materials and pamphlets. The library subscribes to more than 150 periodicals and newspapers and houses over 120 theological texts published before 1800.