About | Spaces | Study rooms | Printers | History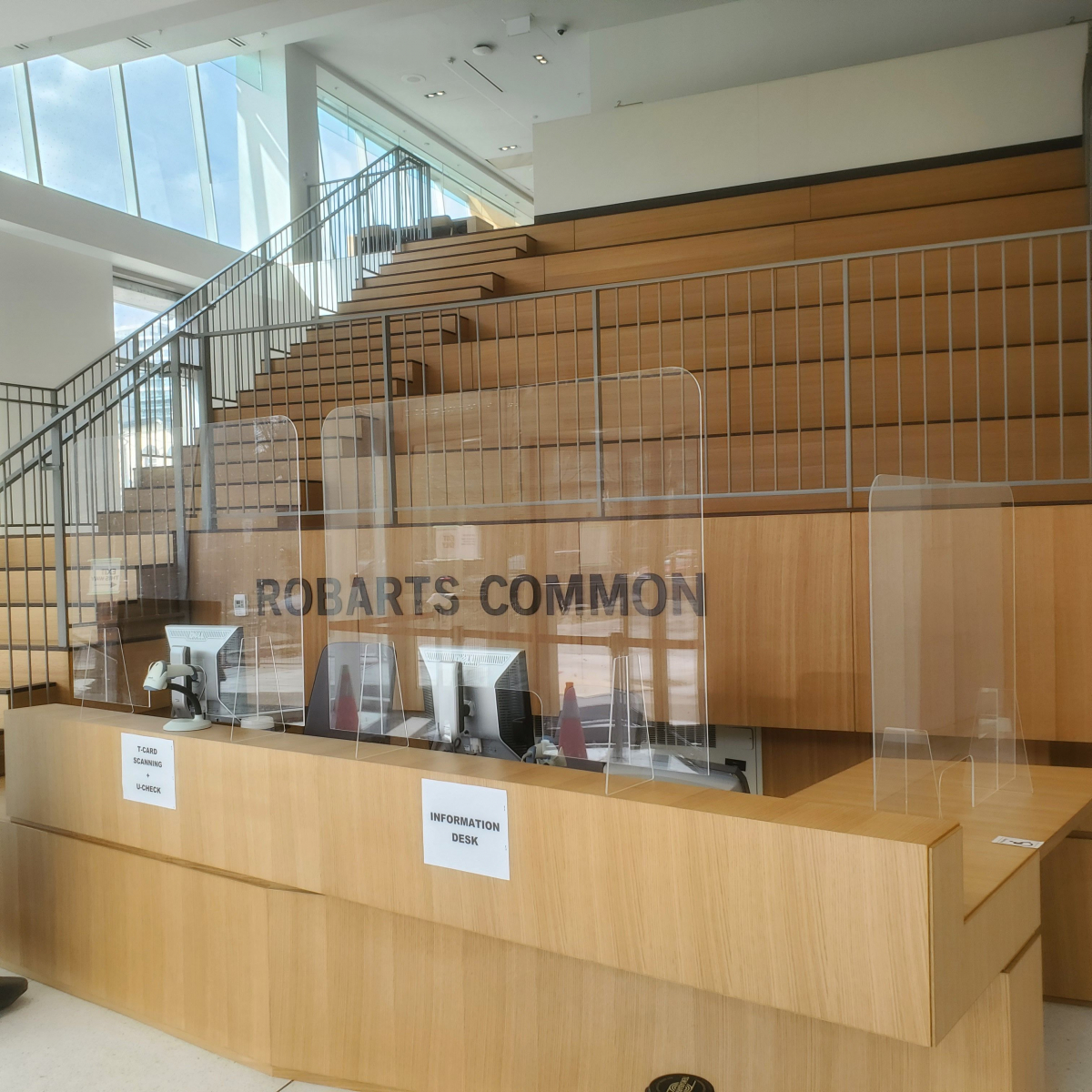 About
Robarts Common adds new work and study spaces to Robarts Library. The five-storey wing—connected on floors 2 – 5 to the main Robarts Library building—is filled with natural light and comfortable seating, and has full internet connectivity, making it a great place for studying and collaborating.
Robarts Common is open 24 hours daily from Sunday nights to Friday evenings during the fall and winter terms. The Common is open to current U of T students, faculty, and staff, who must show their TCards to enter. 
Spaces
There are 1,200 individual and group study spaces located in the Robarts Common. Many seating configurations are available, all with power outlets close at hand.
Connections from the main Robarts Library building to the Common are:
2nd floor: Food Court, by the south end of Starbucks
3rd floor: Through the Media Commons
4th floor: Through the Centre for Teaching Support & Innovation
5th floor: Through the Map & Data Library
Washrooms and water fountains are located on all floors.
Group study rooms

Eight bookable group study rooms are available on each of floors 2 – 5, and have capacities ranging from 3 – 10 people per room. 
 Labeled rooms are wheelchair-accessible and close to the elevators.
All rooms are equipped with:
Power outlets
A TV screen
An HDMI connector
A USB connector
USB charging ports
Dimmable lighting
Printers
There is a black & white printer on the second floor. Printing details can be found here.
Copying and scanning are available elsewhere in Robarts Library.