Engineering & Computer Science Library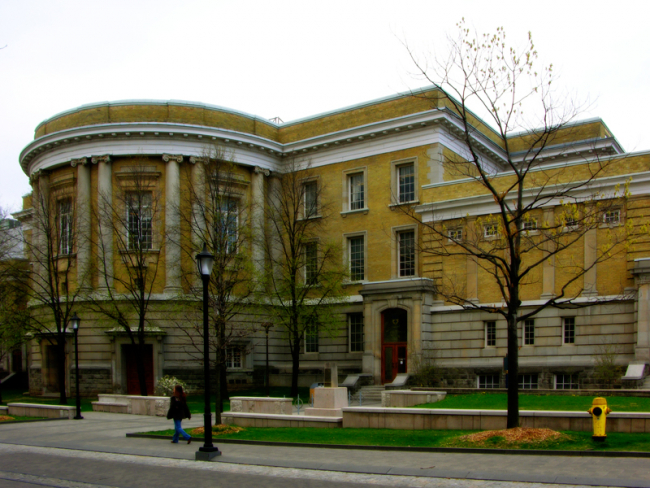 Contact
Location
Sandford Fleming Building, Room 2402 10 King's College Road
Toronto, Ontario M5S 1A5
About
Access to over 100,000 electronic journals and books, both in house and remotely
Comprehensive research assistance, including consultations, by email, by web chat
Document delivery and interlibrary loan from other libraries
Study space
Subject Areas
Science & Engineering
Collection Strengths
Print collection of 200,000 books and 1,200 current journal subscriptions
Eligibility
Students of the Faculty of Applied Science and Engineering and the Department of Computer Science can reserve a study room at the Engineering & Computer Science Library using the booking page. 
Locations:
Large open tables on the main floor of the library for individual or group study. Various lounge seating is also available.
Special features:
Each room is equipped with a monitor, HDMI cable, and whiteboard markers and erasers. Room D has additional teleconferencing equipment, including a web camera, microphone, and speaker system that can be connected via USB.