Richard Charles Lee Canada-Hong Kong Library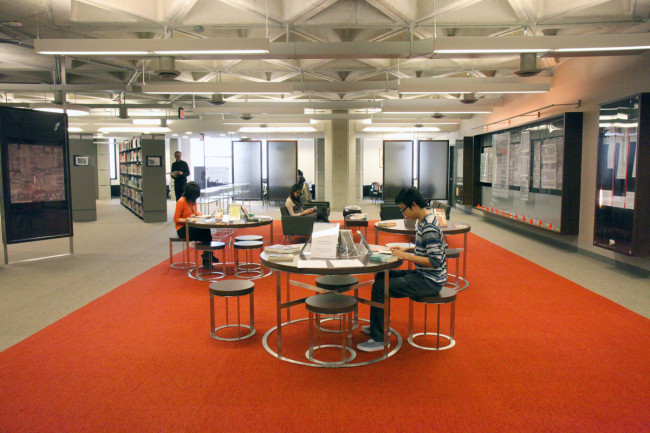 Contact
Location
8th Floor, 130 St. George St.
Toronto, Ontario M5S 1A5
About
The Richard Charles Lee Canada-Hong Kong Library is the largest research collection outside of Hong Kong and consists of 50,000 volumes, including 2,500 periodical titles, 1000 reels of microfilm, 7,000 newspaper clippings and an expanding collection of audio & visual materials on Hong Kong and Canada-Hong Kong studies.
Subject Areas
Humanities & Social Sciences
Collection Strengths
The collection focuses primarily on Hong Kong, Canada-Hong Kong relations, and Chinese Canadians. Notable features of the collection include the newspaper clippings on microfilm produced by the Hong Kong Catholic Social Communication Office, 100 Chinese periodical titles published in Toronto, Ottawa, Vancouver, Edmonton, Calgary and Winnipeg, Carl T. Smith Collection that provides information on individuals, organizations, buildings, roads, land matters and important events relating to Hong Kong, Macau and China's coastal cities from the mid-19th century onward, and Senator Vivienne Poy's Collection of speeches, archival records, research papers and publications during her fourteen years of service, 1998-2012, in the Senate of Canada.