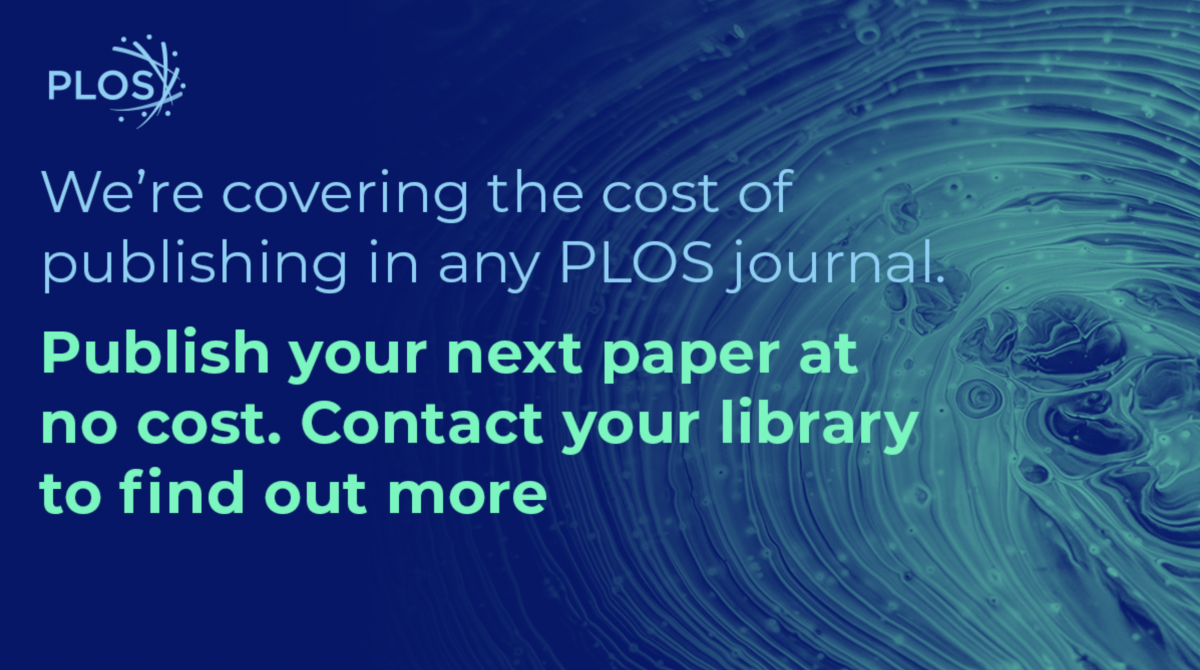 The University of Toronto (U of T) is pleased to announce the expansion of its agreement with the Public Library of Science (PLOS) to fully cover author publication costs for all twelve PLOS journals, including PLOS ONE.   
Under the terms of this agreement, which begins on January 1, 2022, and was negotiated via the Center for Research Libraries (CRL), U of T corresponding authors benefit from unlimited publishing in all PLOS journals without having to pay article processing fees. In the case of PLOS Medicine, PLOS Biology, and the newly-launched PLOS Sustainability and Transformation, this agreement continues the benefits in our previous PLOS Community Action Publishing (CAP) agreement and extends discounts to corresponding authors for papers where U of T researchers are co-authors. 
This deal is part of the ongoing strategy by the University of Toronto Libraries (UTL) to support  initiatives that work towards immediate and barrier-free access to research. "This is another step in the direction of making U of T and Canadian research as widely available as possible," says Larry Alford, University Chief Librarian of the University of Toronto Libraries. "We look forward to continuing to support innovative publishing initiatives with our national and international partners." 
"The University of Toronto shares our commitment to building business models that will move researchers and journals toward a more equitable and barrier free form of publishing," said Sara Rouhi, Director of Strategic Partnerships for PLOS. "We are excited to partner with them and together we hope to bring permanent change to scholarly publishing." 
For more information explaining how this agreement works: 
Questions or comments? 
Related Announcements: 
About the Public Library of Science 
PLOS is a nonprofit, open access publisher empowering researchers to accelerate progress in science and medicine by leading a transformation in research communication. Since our founding in 2001, PLOS journals have helped break boundaries in research communication to provide more opportunities, choice, and context for researchers and readers. For more information, visit http://www.plos.org. 
About the Center for Research Libraries 
The Center for Research Libraries (CRL) is an international consortium of university, college, and independent research libraries. Founded in 1949, CRL supports original research and inspired teaching in the humanities, sciences, and social sciences by preserving and making available to scholars a wealth of rare and uncommon primary source materials from all world regions.