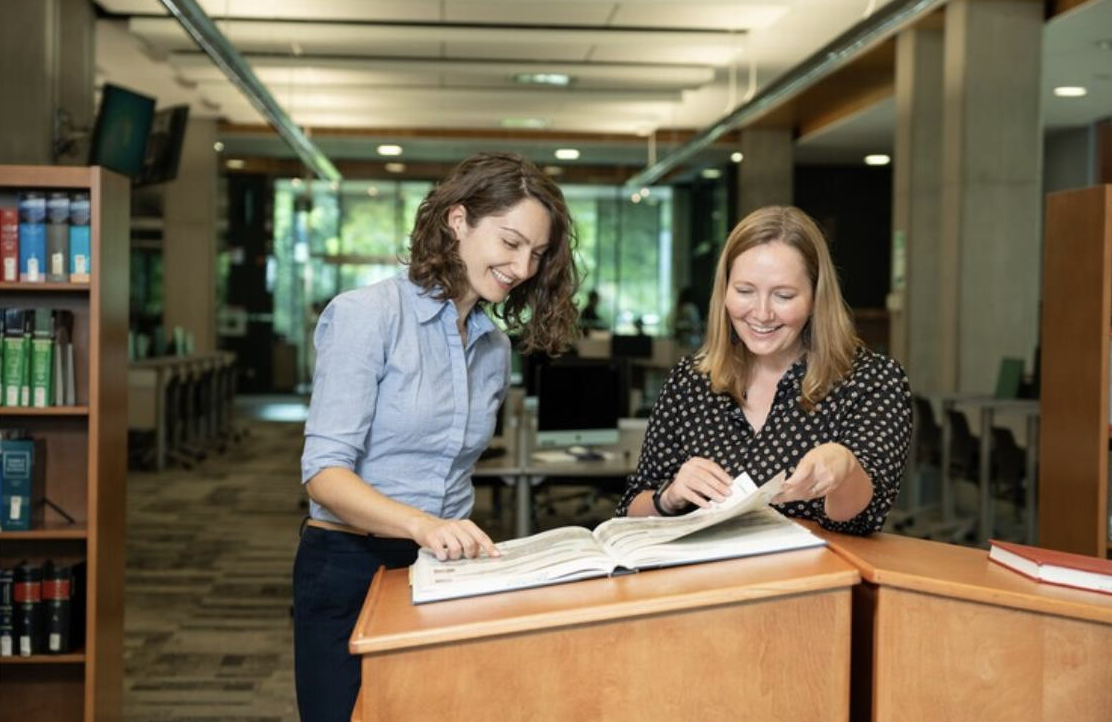 Image by: Moussa Faddou
Looking for a study buddy during exam season? Someone that has similar study habits? Need an 'accountability buddy' to keep you on track with your assignment goals? Or someone to grab a bite and take a break with when you burn the midnight oil at the libraries? If so, this program is for you!
Who can sign up? 
Library Link is open to both undergraduate and graduate students on St. George campus.
How do I sign up?
Fill in the Library Link application and you will be contacted when a Library Link match is found for you.
What is the time commitment?
Library Link is a program that allows you to commit on your own time, i.e what you mutually agree upon with your Library Link match. U of T Libraries will send you and your match fun monthly icebreaker prompts that will allow for you and your match to connect at different points in the year and carry the conversation forward. We look forward to linking with you!
Questions about U of T Libraries' student engagement activities and programs? Email library.engagement@utoronto.ca