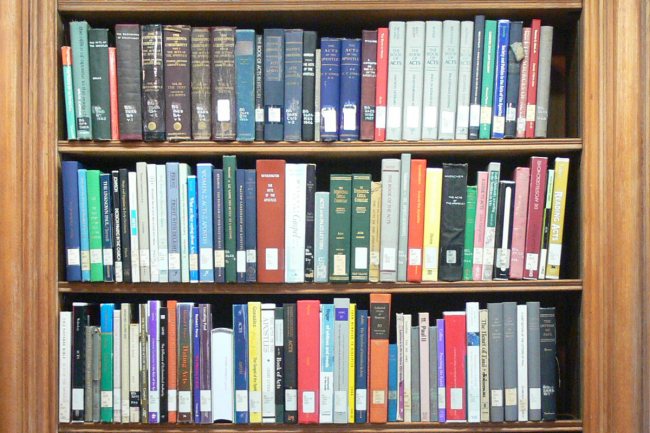 Contact
The Regis College Library is open but with restrictions. Online collections and services continue to be available.
This page was last updated on October 15, 2021
Location
100 Wellesley Street West
Toronto, Ontario M5S 2Z5
About
83,000 volumes, over 225 periodical subscriptions. Collection is mainly theology and theology related material with particular strength in Roman Catholic systematic and historical theology, Christian ethics, Christian spirituality and Jesuitica.
Collection Strengths
Most of the collection is listed in the 
Library Catalogue
. About 5% of the circulating collection, all acquired before 1980, is currently being added to the Catalogue. The onsite card catalogue must be consulted for these items. About 70% of the collection of the Lonergan Research Institute is in the Catalogue. Its own card catalogue in the Lonergan Research Institute (second floor) must be consulted for the remaining 30%.
Eligibility
Group study rooms are only available to registered students, faculty members or staff persons of Regis College.
How to book:
Rooms can be booked through the library by phone or in person or through the college reception desk by phone or in person
Locations:
One is located inside the library and one is elsewhere in the building.