Institute for Christian Studies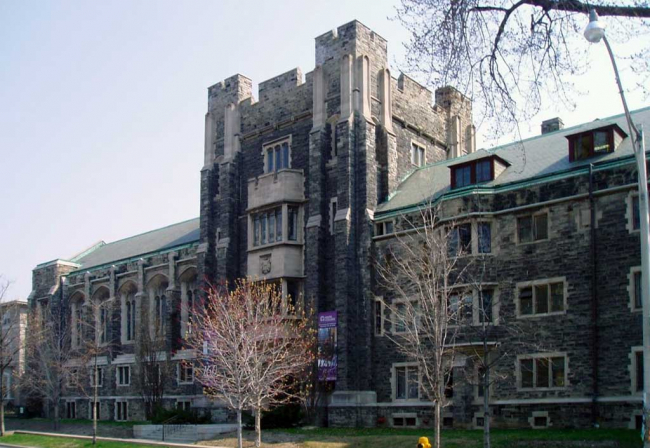 Contact
The Institute for Christian Studies is currently closed for in person use. Online collections and services continue to be available.
While staff will do their best to assist researchers whenever ICS is open, access to the collection is restricted outside of the listed library hours.
This page was last updated on October 15, 2021
Location
About
About the library:
The Institute for Christian Studies library and archival collections support the Institute's research and educational specialities at the intersection of philosophy and theology. The main collection is located in the basement of Knox College. Since 2009, a large portion of the ICS library has been moved to a temporary storage facility at 625 Concession St., Hamilton. Items may be requested for consultation at ICS. Expect a 24-48 hour turn-around.
Collection Strengths
Collection strenghts:
The 60,000 volume collection is centred on reformational and foundational studies, philosophy, philosophy of the disciplines, biblical studies, and the Calvinian tradition (e.g. Groen van Prinsterer, Kuyper, Dooyeweerd, Vollenhoven, and Rookmaaker). It includes collections of Herman Dooyeweerd, M.C. Smit, Bernard Zylstra and George Vandervelde. There are Dutch materials, dissertations from the Free University in Amsterdam, student papers, theses and dissertations, and faculty works. The library subscribes to specialised journals such as Faith and Philosophy, Fides et Historia, and La revue reformée. The Faith & Learning collection is focused on materials which explore the relationship of Christian faith and intellectual scholarship.