East Asian Library (Cheng Yu Tung)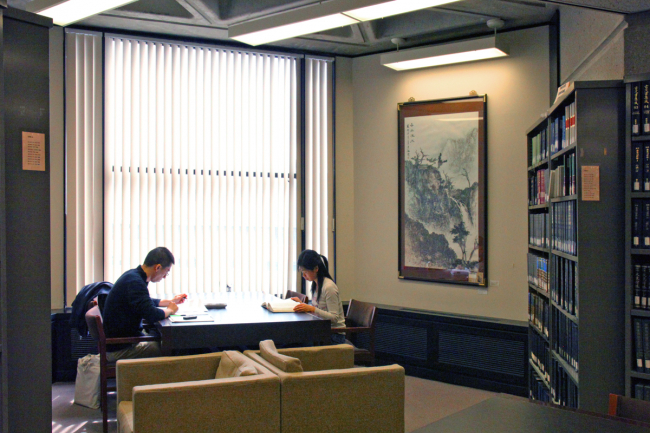 Contact
Location
130 St George St, 8th floor
Toronto, Ontario M5S 1A5
About
The East Asian Library collection began with the purchase of a Chinese scholar's library, the Mu library, by an Anglican Bishop of Toronto, William C. White in 1933. The H.H. Mu Chinese Library was set up in 1935. Japanese publications were added to the collection in 1961, and the Korean Studies collection was started in 1979. The name of the library changed several times. In 1990, the library was renovated and greatly expanded due to a generous donation made by Dr. Cheng Yu Tung. Thus, in 1991, the East Asian Library was renamed the Cheng Yu Tung East Asian Library in honour of this donor. Currently, the library's print publications include over 600,000 volumes. The materials are mainly in Chinese, Japanese, Korean, and Tibetan, with some materials in our reference collection in western languages as well. The Cheng Yu Tung East Asian Library is one of the foremost resources centres for China, Japan, Korea, and Tibet Studies in Canada and North America.
Subject Areas
Humanities & Social Sciences
Collection Strengths
The East Asian Library mainly covers studies of China, Taiwan, Japan, Korea, Tibet, and Asian Canadian (Chinese Canadian, Japanese Canadian, Korean Canadian) with special focus on the humanities, social sciences and the history of science and medicine.