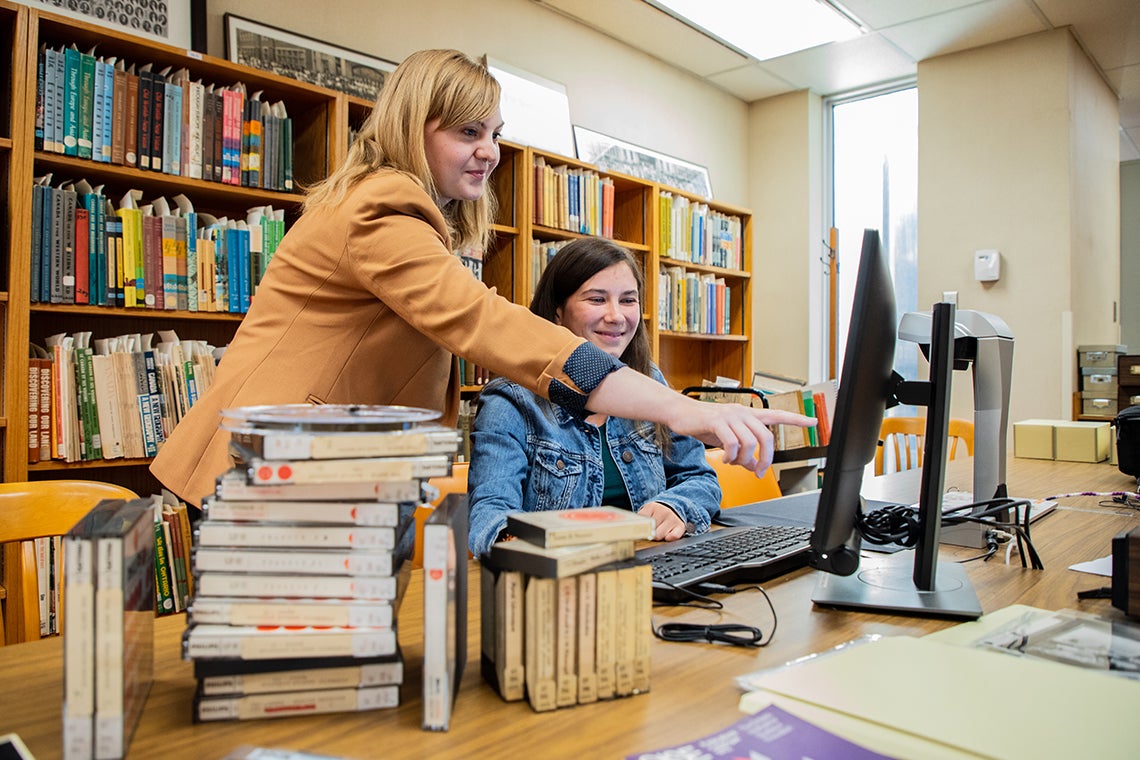 OISE librarian Nailisa Tanner and Toronto Academic Library Intern Jenna Mlynaryk digitized and published recordings of interviews between famous Canadian politicians and Richard Alway, then a graduate student in history at U of T (photo by Johnny Guatto)
For decades, reel-to-reel tapes of conversations with some of the leading Canadian politicians of a generation sat in a corner of the Ontario Institute for Studies in Education, all but forgotten. 
But this summer, librarians at OISE have digitized and published the recordings to give the public easy access to wide-ranging interviews with leaders including former prime ministers John Diefenbaker and Lester B. Pearson; Tommy Douglas, the Saskatchewan premier and former NDP leader who's recognized as the father of universal health care; and Judy LaMarsh, a former secretary of state and the second woman to serve in federal cabinet.
The tapes were made in the early 1970s, shortly after the centennial of Confederation, to enliven Canadian history and civics classes in response to a blistering report on the state of education in these subjects. Edited versions of the tapes were sold through OISE until the early '80s for classroom use. The full recordings have never been available in their entirety, until now.
Nailisa Tanner, the collections and outreach librarian at OISE, and Jenna Mlynaryk, a master's student in library and information sciences, put the unedited tapes online, along with transcripts and links to further reading. The originals will go to the University of Toronto Archives at the Thomas Fisher Rare Book Library for safekeeping.
The recordings – which range in length from 45 minutes to three hours – offer insights into these historical figures' personalities that can't be gleaned from a textbook, including the sound of their voice and manner of speaking.